We have designed, tested and proudly handmade these blades considering the new plastic ball characteristics and high performance players' expectations. DYNAMIC LINEAR RESPONSE SYSTEM & higher dwell time associated with high energy restitution are the main features of our blades. Carefully selected natural materials combined with state of art technical fibers using proprietary method of gluing and special adhesives are the ingredients for a rewarding special feeling that anyone will encounter from the first touch. There are two lines of blades : All Wood Series and Exquisite Line, offering blades for all playing styles. Beautiful design, luxury packaging and exigent quality control for each blade, which is uniquely identified and marked with all characteristics give the owners possibility to collect these blades.
OUR GOAL
To offer any customer the complete range of products and how to use them in synergy. This way, anyone will encounter and understand the feeling that any professional player has using its own professional set up for best performance. The first products offered are the professional blades for new plastic balls and new materials imposed by the new ITTF decision (2014). We invite any player to test and enjoy the special feeling offered by our products and check the real added value of our products. From concept to product and knowledge of best use, we are here to satisfy the most exigent demands.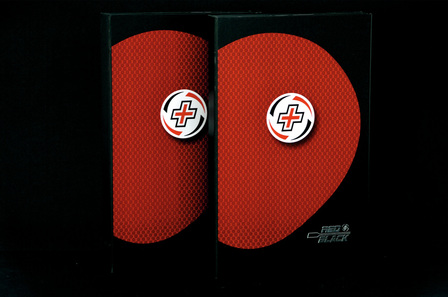 We want to offer our clients the best tools and advice for improving their preferred style of playing!
EXQUISITE LINE
Exquisite Line is a range of blades of perfect match combination between new technical woven materials (CARBON, BASALT, ARAMID, SYNTECH, ZYLON) with pure wood selected veneers and wood. Special selection of materials, gluing method and use of different types of adhesives, the shape of the blade and the handle weight accurate calculation determine same feeling, same weight center and creates the DYNAMIC LINEAR RESPONSE SYSTEM of the blades. Exquisite Line blades are characterized by unique soft touch feeling on serves and shorts, huge dwell time, spin, control and high energy restitution percentage. The DYNAMIC LINEAR RESPONSE SYSTEM is created according to mechanical characteristics of new poly balls and new rubbers designed for plastic balls. Classic defenders, all rounders, twiddlers, attackers from mid or close to the table, they will all find the perfect blade for their style and for usual set up with any kind of rubbers.
ALL WOOD SERIES
ALL WOOD blades use pure wood selected veneers and same technology for gluing, blade design, handle shape and weight in order to have same stable feeling and the remarkable DYNAMIC LINEAR RESPONSE SYSTEM. ALL WOOD series reward any player that wants to have a specific classic blade adapted to the new materials in table tennis.
Unique serial number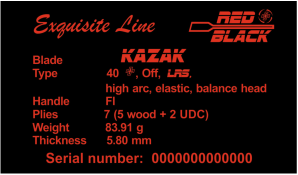 Each blade is carefully measured and identified such that a new owner knows exactly what blade he needs as spare or replacement. We always guarantee same quality. We can offer selected "twin" blades for any player.
Modern Packaging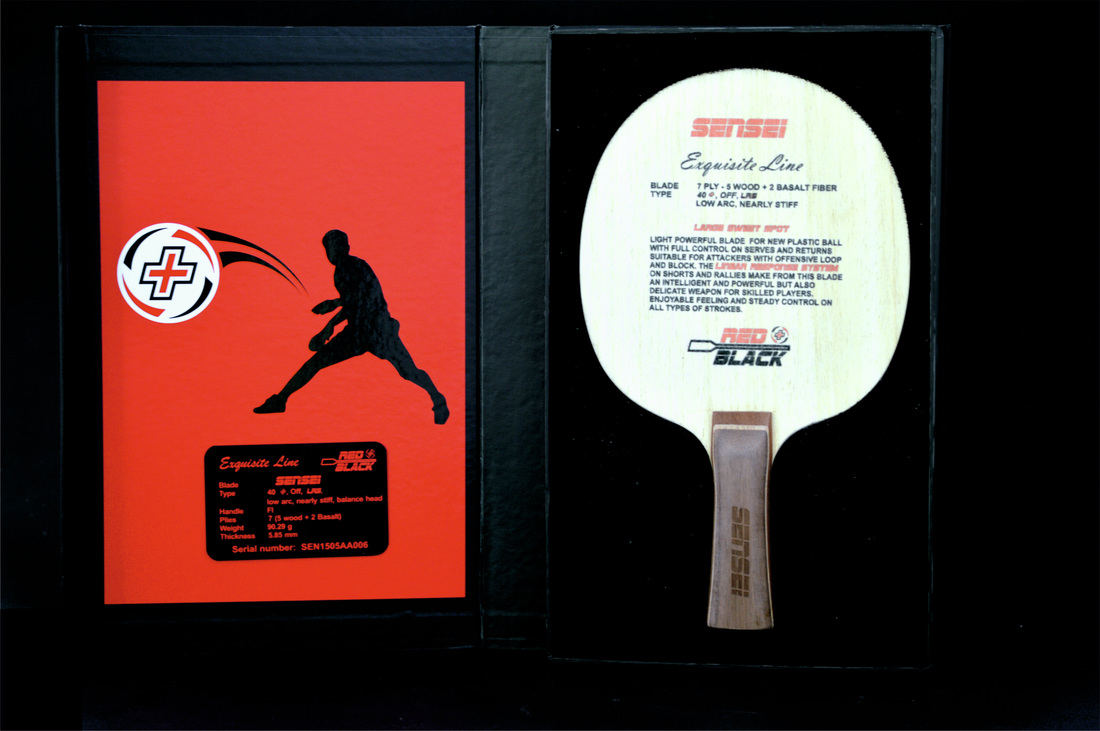 Stylish, modern, with high end finishing and metal labels, the boxes are designed to be collectible.
Top of the line blades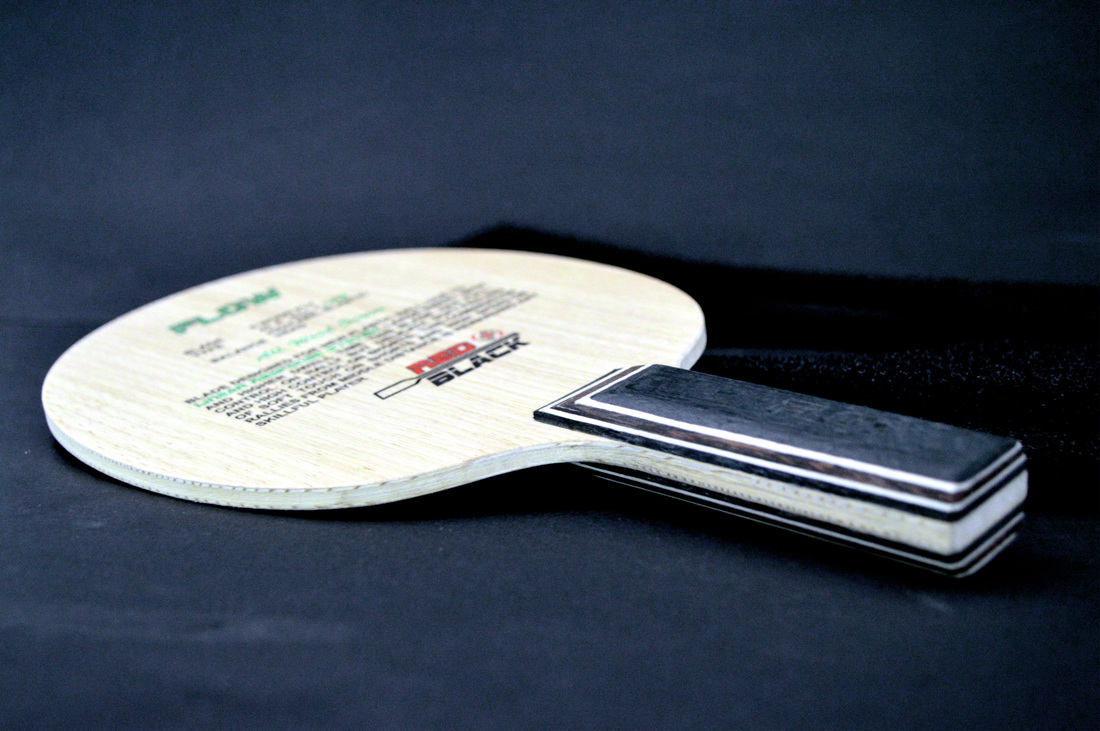 The All Wood Series blades have 3 to 7 layers of carefully selected natural wood combined in a unique way using special adhesives and gluing methods. Exquisite Line is using 5 to 7 layers of wood and state of the art technical materials.